1、 Product Features
ZEGA UJ18 is a hydraulic rock drilling rig suitable for narrow and low mines and tunnels. It adopts a directly controlled hydraulic system, Four-wheel drive articulated steering, which can be suitable for rough road conditions, quickly approaching and evacuating construction sections, efficient rock drill performance, shortening drilling operation time and reducing consumption. It is the only choice for all narrow veins and low tunnels.
Maximum working area: 30 ㎡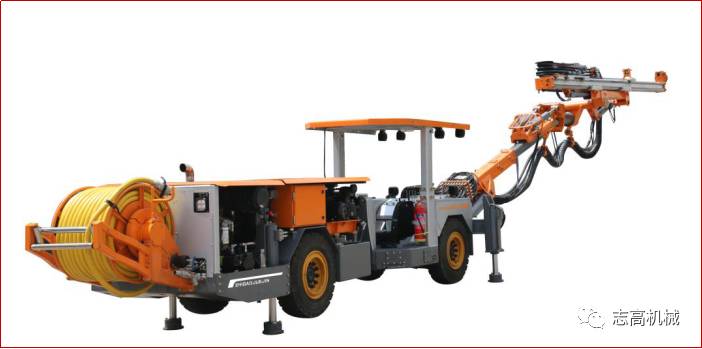 External dimensions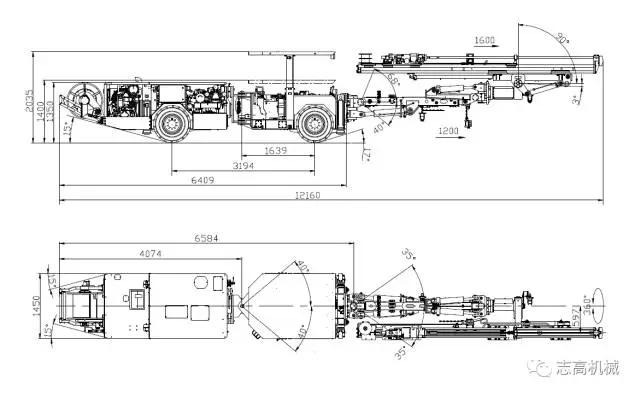 Turning radius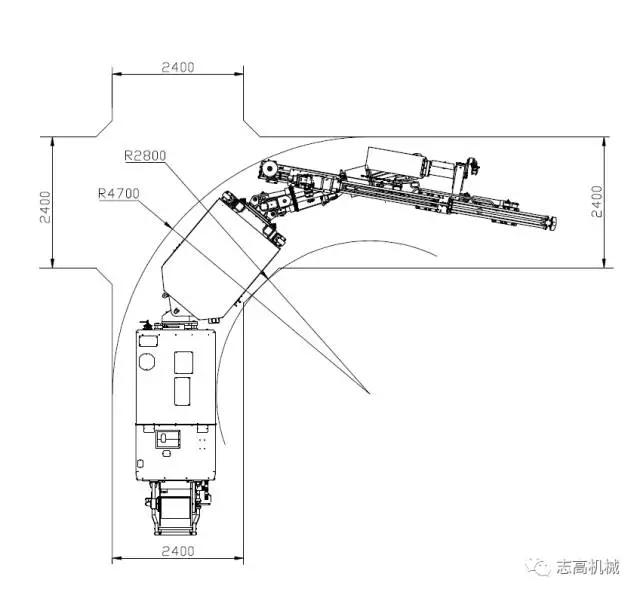 Job coverage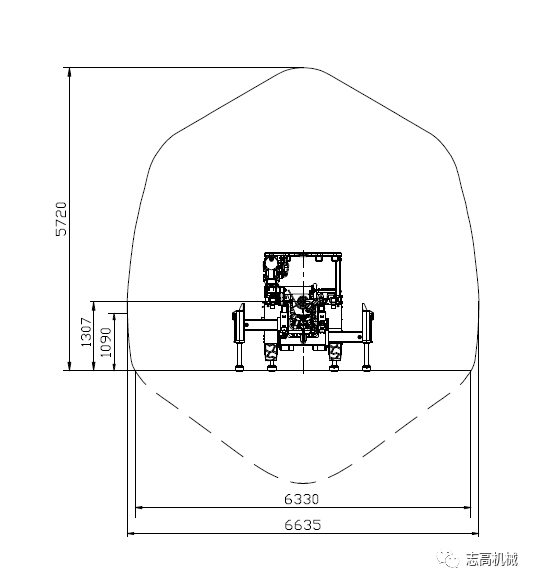 &Nbsp;
2、 Technical performance
1. Rock drill
(1) The ZY104M rock drill is equipped with a dual buffering and damping system to ensure the optimal service life of the drilling tool.
(2) The combination of pressure oil film protection and lubrication interface reduces internal wear of the rock drill.
2. Composite coordinate system drilling arm
(1) The double triangle suspension support drilling arm can ensure accurate hydraulic parallel maintenance function in all directions.
3. Thruster
(1) The heavy-duty aluminum alloy propulsion beam has high bending and torsional strength and long service life.
(2) The surface of the propulsion beam is covered with stainless steel skin, and the moving parts are equipped with polytetrafluoroethylene wear-resistant pads to improve their service life.
4. Control system
(1) The hydraulic rock drilling control system has functions such as automatic drilling, no lubrication, no water, no impact, automatic control of rotary pressure for propulsion, automatic control of propulsion pressure for impact, and automatic anti jamming drill.
(2) When traveling, the front and rear gears are changed, and when overloaded and climbing, the engine does not stop, automatically adapting to speed reduction and increasing output torque.
5. Chassis
(1) Strong articulated heavy chassis, Four-wheel drive.
(2) It is driven by a four cylinder diesel engine.
(3) Four hydraulic legs are used for stable positioning.
(4) The dual circuit pedal brake and emergency parking brake can safely brake even if one or both oil pipes are damaged.
6. Standard configuration
(1) Liftable safety roof against falling object impact
(2) Cable reel
(3) Electric driven piston air compressor
(4) Electric driven booster water pump
(5) Work lighting
7. Optional accessories
(1) Short propulsion beam
(2) Cummins National III Engine
(3) Brazing mechanism
(4) 660V voltage
&Nbsp;
3、 Main technical parameters

Sales Service Center: Hunan Ruisheng Electromechanical Equipment Co., Ltd.
Service hotline: 135495623