With the rapid development of national infrastructure construction, "safe production and efficient production" have become the basic requirements of infrastructure projects, and the air compressors and drilling rigs of Zhejiang Zhigao Machinery Co., Ltd. have also participated more and more in the construction of national key engineering projects. In this issue, we share with you the application of Chigo's integrated open-pit DTH drilling rig ZGYX-452H in several large-scale projects.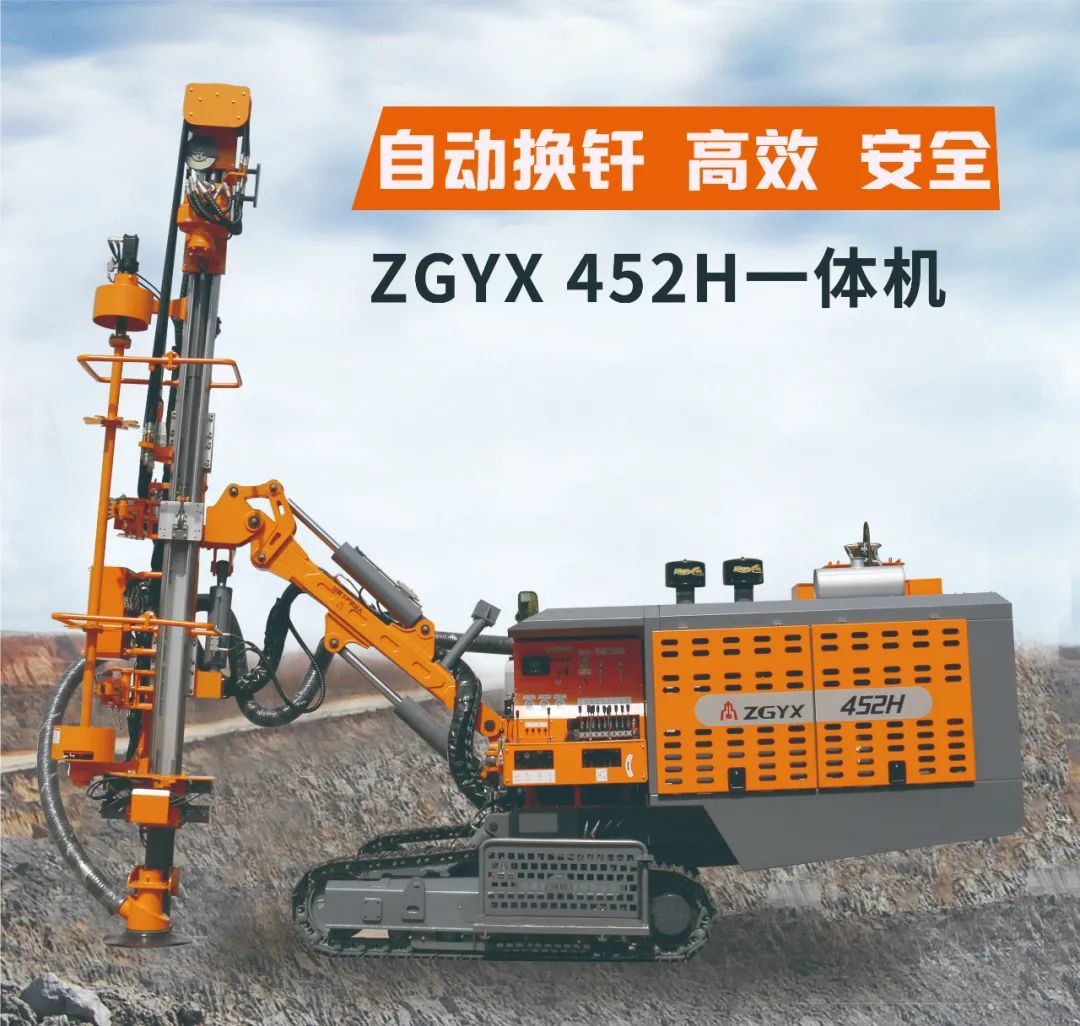 01 A power plant in Jiangmen, Guangzhou
Jiangmen is an important node city in the Guangdong-Hong Kong-Macao Greater Bay Area and one of the central cities in the western part of the Pearl River Delta, and in June this year, the second phase of a local power plant started construction, and the owner was interested in buying
An integrated drilling rig for drilling and blasting has referred to a Japanese imported brand of top hammer drilling rig, but also inspected other domestic brands, and finally ordered Chigo 452 machine after many comparisons.
After more than two months of use, another 452H was purchased, and the two machines are currently running smoothly on the construction site.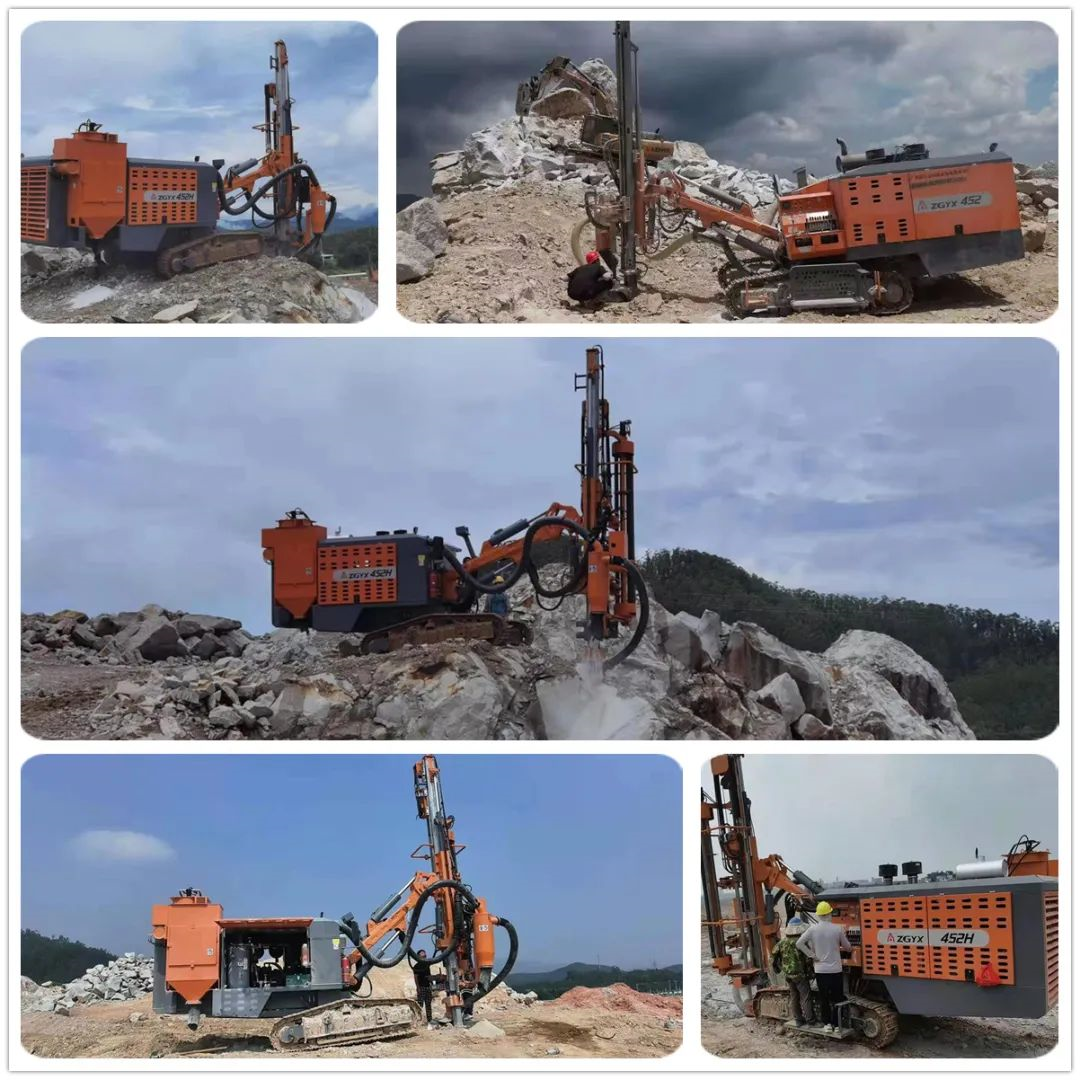 02Zhejiang Lishui Airport Construction Project
Zhejiang Lishui Airport construction project faced the problem of long construction period and tight tasks, and there was a large number of drilling and blasting work in the early stage of land leveling. How to < br/> with high labor cost, tight time, and ensure construction safety Under the many requirements of the company, the 452H automatic rod changing drilling rig came in handy. The operation is simple and easy to learn, and the workers have a short time to get started;
is equipped with an automatic brazing mechanism with a lever change height of
Effective, reduce manual work intensity, improve safety,
also saves time and improves efficiency.
field measurement: the equipment punches ¢115 holes, works for 12 hours (including shifting, positioning, and holes), and < br/> The boring progress is 400 meters, the total fuel consumption is 248 liters, and the average fuel consumption is 0.6 l/m
。
the machine is running smoothly in the project site, the company's after-sales service team will also visit and maintain regularly to help the project < br/> The project is progressing smoothly.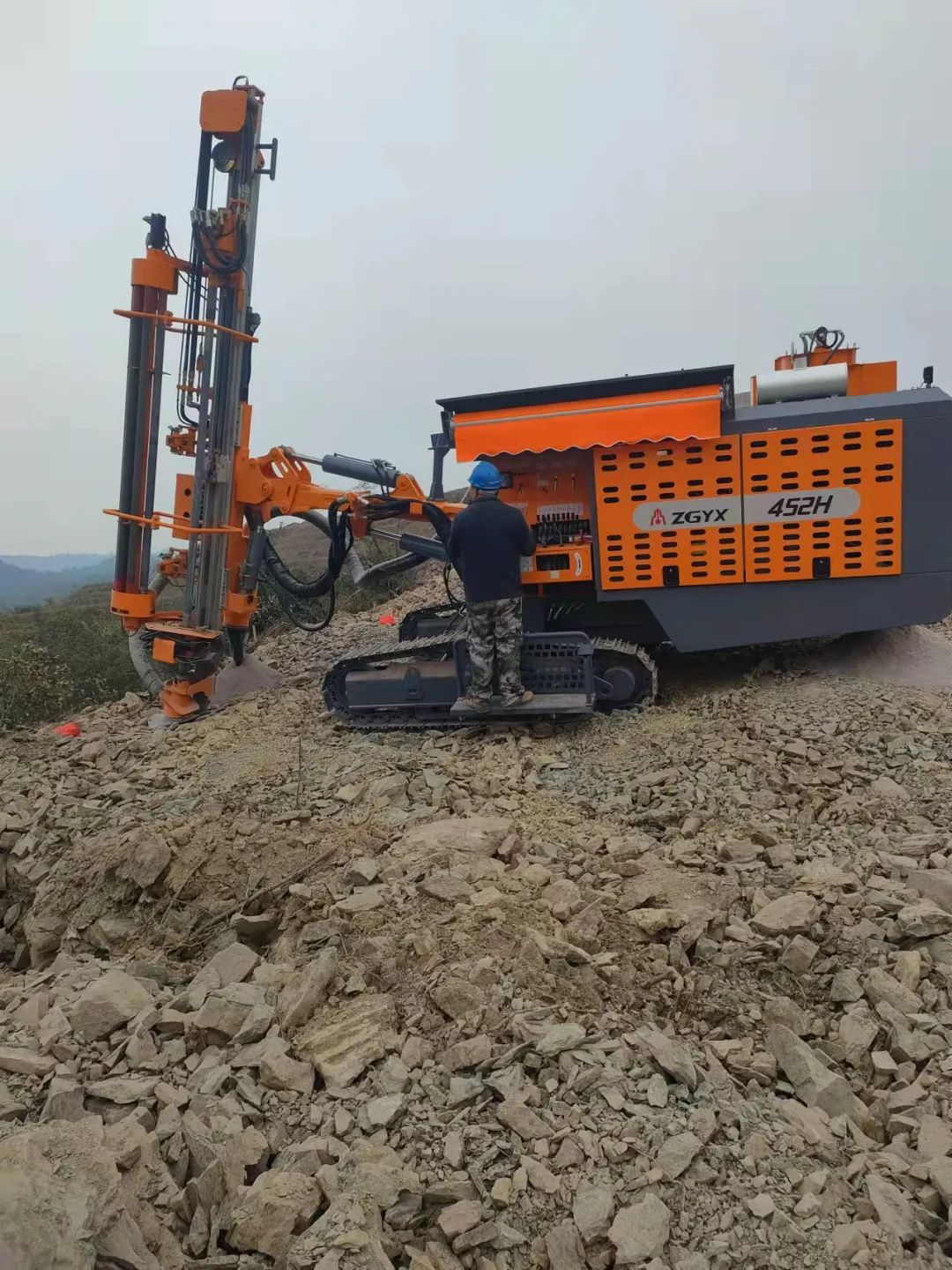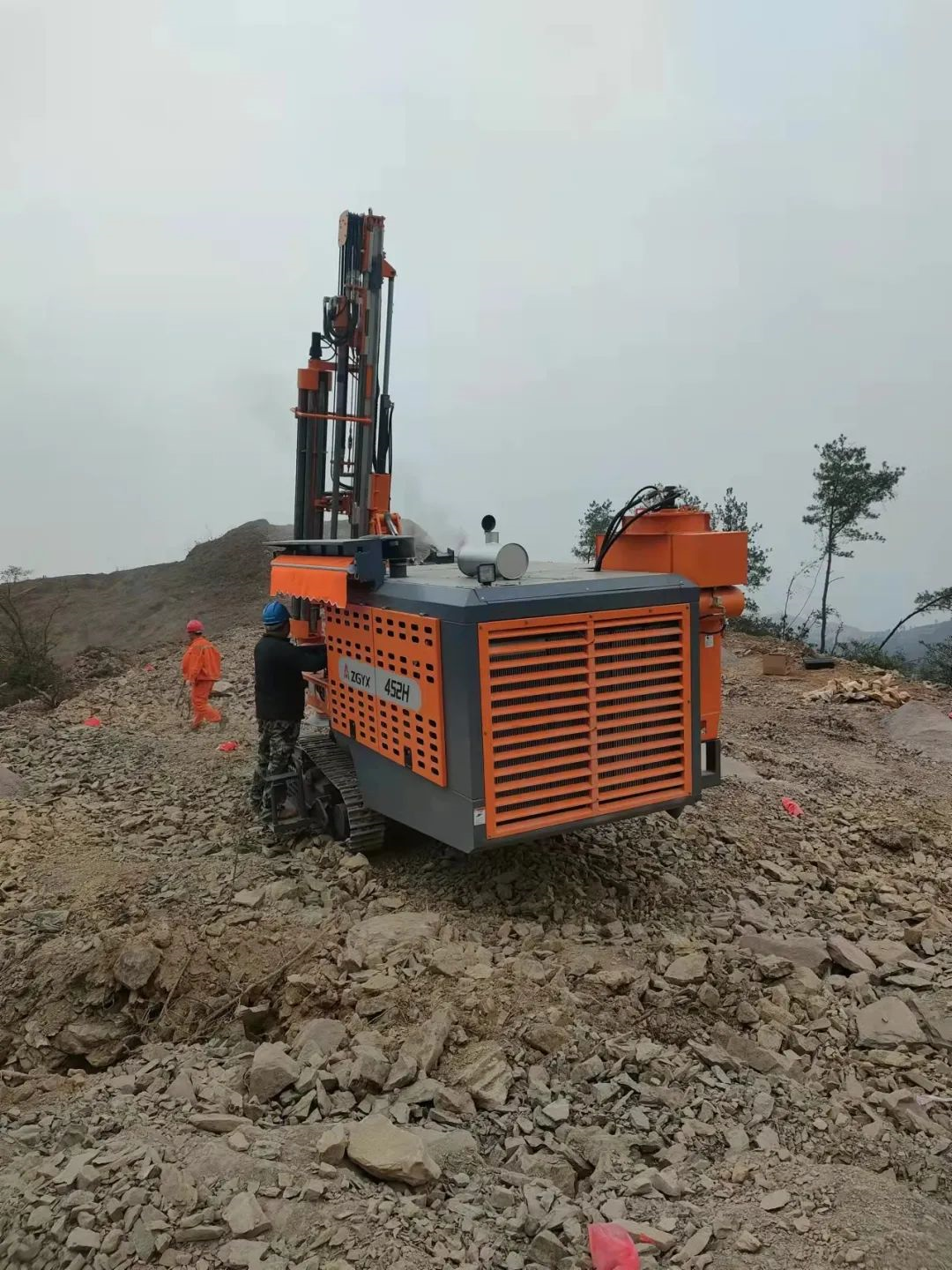 Mining in a large cement mine in Jiangsu
a large state-owned cement plant in Xuzhou, Jiangsu Province, is an old user of the company, and has purchased multiple split drilling rigs before, and is very satisfied with the use effect. Due to the expansion of production and capacity, an additional 452H
was added in September this year Integrated drilling rig is used for mine drilling and blasting, after normal equipment commissioning,
advance velocity is
0.6 m/min, fuel consumption 0.66L/m
,
is fast and fuel-efficient, and the results are ideal.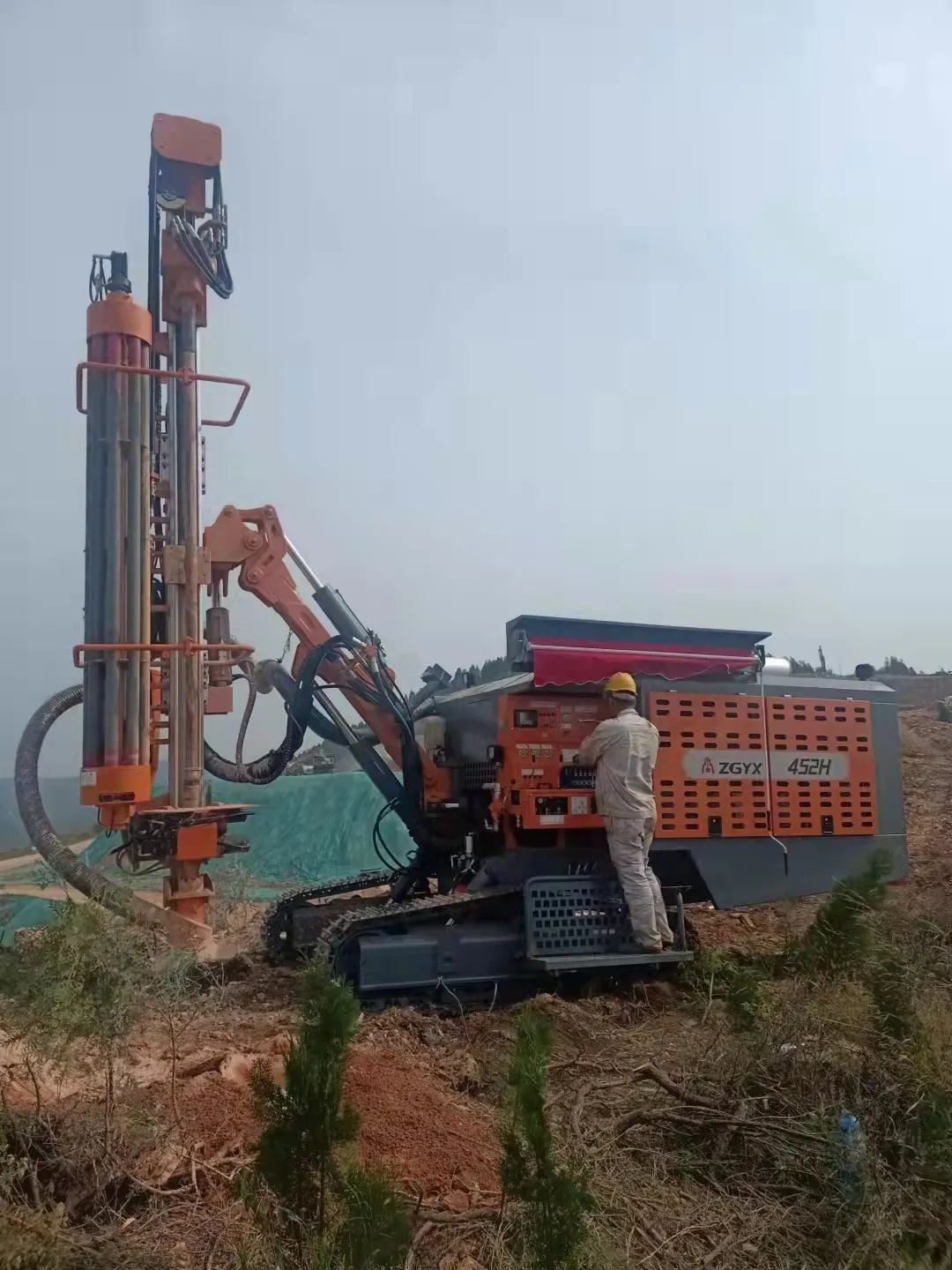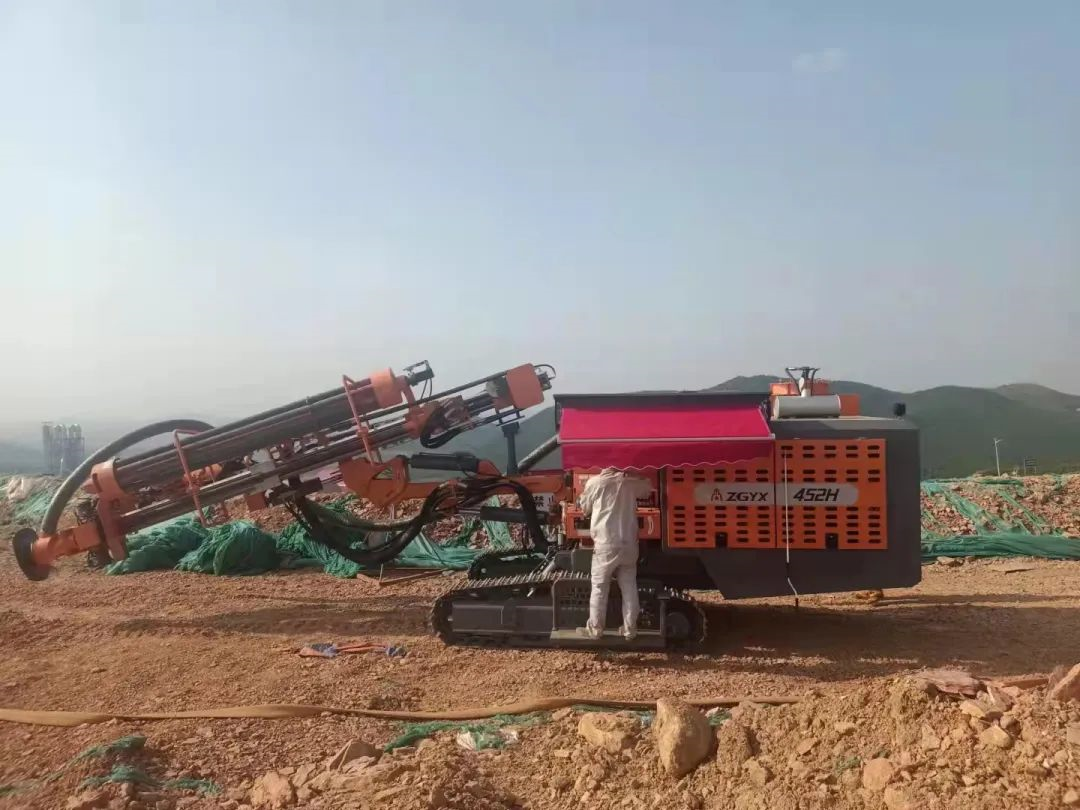 Postscript
452H

It is a classic model in the company's integrated open-air DTH drilling rig, equipped with Yuchai

YC6A260L-T301

, equipped with

15/18

screw machine, satisfied

90-138mm

aperture,
automatic brazing saves labor, the secondary compressor head pressure is large, the rock drilling is fast, the fuel consumption is low, and the
was loved by users as soon as it was launched. From the mining of cement mines to the construction of large-scale water conservancy and hydropower facilities, to various infrastructure projects such as airports, highways and railways, Chigo drilling rigs play an irreplaceable role. Energy saving, safety and stability are the biggest advantages, and at the same time, supporting Chigo's perfect after-sales service, bringing customers real high returns.
we will bring you more application cases of Chigo equipment in the future, and have a deeper understanding of the advantages of Chigo products, thank you for your attention!"