Wheel washers make air pollution no longer become the biggest hidden danger to our health, and the relevant reports say that the biggest health and safety problem of our human beings comes from air pollution, I believe that hearing such reports, the fear of air pollution in each of our hearts has increased by another point. We thought the pollution was serious enough
wheel washer
makes air pollution no longer the biggest hidden danger to our health, and the relevant reports say that the biggest health and safety problem of our human beings comes from air pollution, I believe that hearing such reports, the fear of air pollution in each of our hearts has increased by another point. Originally, we felt that the current pollution was serious enough, and now there is such a relatively authoritative report, I believe we are more afraid of air pollution, but even then we can't relax in this area, because if we have been using wheel washers in treatment, then our air environment may still be relieved, but if we adhere to the idea of breaking the jar, the day when the air becomes better is always far away.   
  Today's people are in an unhealthy environment, it can be said that the physical condition is worrying, in such a situation, each of us basically talks about health discoloration. Whether you are poor or rich, as long as it is related to the disease then you can only sigh, a variety of factors make us pay great attention to the issue of health, because each of us knows that without the body without health there is no capital to do everything else, in this case, we need to better face our environment, can not let the current air pollution problem become our health killer, and our wheel washers will never allow this to happen.   
  We pay attention to health, of course, we must also pay attention to the factors that affect health, in the air pollution we do not allow serious damage to health, in such a situation, the emergence of wheel washers and the governance of our atmosphere is absolutely effective, and it is also what we should always insist on, because if our air can be improved under the action of wheel washers, then the air we breathe is clean and not polluted, which is undoubtedly beneficial to our health, and it is also the result that we all want to see the most.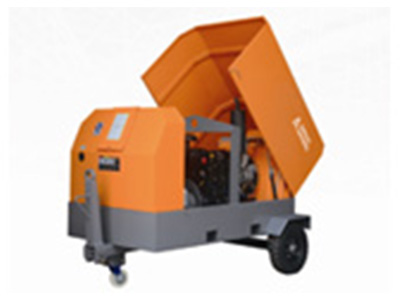 Engineering wheel washers are an effective remedy to control the stubborn disease of pollution, and with the arrival of winter, the temperature plummets. The weather in Wuhan is so strange, a few days ago we were still in the summer heat, and in a few days the autumn coolness, it went straight into the severe winter cold. Some outsiders who are not accustomed to the weather in Wuhan live in Wuhan and really can't stand the weather changes in Wuhan. If you don't have good physical fitness, it's strange that this unpredictable weather situation doesn't make people catch a cold. And if in this roller coaster weather, the air conditions also come to a roller coaster, then people simply don't want to live. Fortunately, the effective treatment of pollution by engineering wheel washers makes this kind of thing not happen.   
  The persistence of pollution will make people unbearable, and the environmental pollution for several days will not only make us physically and mentally unbearable, but also make us physically and mentally unbearable. Living in a polluted environment, the happiness of life will plummet. I don't think anyone would want to live in such a city that lacks happiness. Therefore, in the era of urban construction and industrialization, dust and dust are everywhere, we must use engineering wheel washers in time to reduce the existence of these pollution. Pollution is terrible, but as long as we have the perseverance to control pollution, environmental pollution is no longer so terrible.   
  The arrival of cold air, coupled with poor air quality, has caused many people to suffer from rhinitis and some respiratory diseases. We don't want environmental pollution to bring us some health risks. Controlling environmental pollution is an imperative. The widespread use of engineering wheel washers shows us the city's determination to protect the environment. Environmental pollution is certainly a stubborn disease, but engineering wheel washers are a good way to deal with the stubborn disease of environmental pollution. Under the strong protection of the environment of the engineering wheel washer, we will definitely usher in the ecological environment we want.   
  As long as we live in a fresh and clean environment, we can feel the happiness of life. The vigorous use of engineering wheel washers has gradually improved the urban environment and made our body and mind healthier. We believe that with engineering wheel washers to escort our environment, the arrival of the ecological environment is no longer a dream.