Fog cannon manufacturers As more and more young people begin to start businesses, there are more choices for market economy. High-quality entrepreneurial project fog cannon equipment, Hunan Zhigao boring sales in the country is increasing day by day, and the development prospects in China are promising. It indicates that the public's acceptance of environmentally friendly equipment is getting stronger and stronger, and it is also the public's attention to ecological environmental protection.
  Hunan Zhigao Tunneling recommended high-quality entrepreneurial projects should choose
fog cannon
equipment, and there are more and more environmental protection projects in China, which also shows that young entrepreneurs are opening the door to environmental protection. Fog cannon equipment is favored by new and old users in the current market entrepreneurial projects. Hunan Zhigao Boring has been working hard to publicize for many years, Hunan Zhigao Boring as a fog cannon manufacturer, not only provides equipment with high quality and low price, excellent production quality, but also rare good equipment.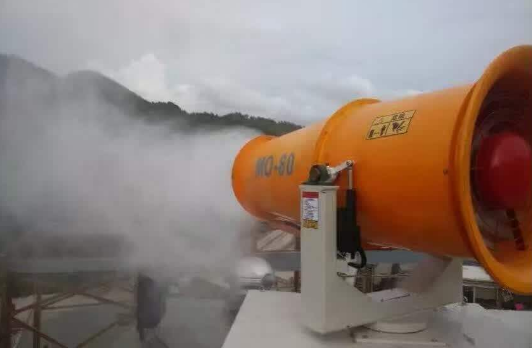 From the perspective of market competition, compared with the sprinkler trucks and manpower sprays that are being used by major enterprises and individual households, the input cost is huge, the waste of water sources, and the ground mud produces secondary pollution, while the fog cannon machine is flexible in use, good atomization effect, water saving, large dust removal area, anytime, anywhere, low price, convenient and fast operation, and cost saving. In particular, it saves the input cost of enterprises, so in order to meet the needs of enterprises, the sprinkler truck chooses to install fog cannon and is quickly sought after. Something sought after by the masses, who dares to say that it is not competitive in the market? Moreover, the development of society can never abandon or resist the substitution and application of new technologies.
  In addition, the fog cannon can be installed on the roof, spray dust reduction regularly every day, the machine can be used for a long time, effectively reduce the dust of highway vehicles, but also increase air humidity, help improve the air quality of surrounding roads and communities. Fog cannon machine can not only be widely developed in many fields, but also try to develop in unknown and more fields and take the road of sustainable development.