The automatic washing device for engineering vehicles produced by Hunan Zhigao Tunneling Plant is an automatic washing equipment for all kinds of engineering vehicles, which completely solves the road pollution problem caused by the construction site of vehicles leaving the city. Wheel washers are suitable for construction sites, waste disposal sites, quarries, docks, coal yards, freight transfer yards and other places where road pollution may occur. The engineering car wash platform is reasonably priced, economical and practical, infrared sensing, manual, automatic sewage discharge can be (optional).
  Engineering
wheel washer
has become one of the commonly used equipment on construction sites. The existence of engineering car washing machines can not only reduce the pollution caused by transportation vehicles on the construction site to the road, but also improve air quality and improve the image of the construction site in people's minds. The engineering wheel washer can effectively flush out impurities such as dirt, sand, pulverized coal, garbage and other impurities on the tires, and automatically complete the car washing and sludge discharge work.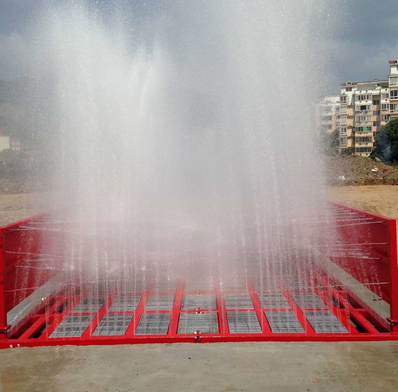 With its excellent quality and service to the people, Hunan Zhigao Tunneling has established good cooperative relations with many enterprises and enjoys a good reputation in the industry. Our company not only provides first-class environmental protection equipment, but also has a complete and scientific environmental protection concept. We will do our best to strengthen support in pre-sales (stocking, new product development and production), in-sale (product training, customer return visits), after-sales service (maintenance training, technical support), etc. We will wholeheartedly provide you with quality products and services to solve your environmental concerns. Since its establishment, the company has survived by quality and developed by integrity, which is your high-quality choice. With high-quality product quality, professional technical services to provide customers with perfect pre-sales support, as well as high-quality after-sales service, so that you have no worries and enjoy one-stop service.
  Wheel washer: In the past, it took 5 to 10 minutes for 5 workers to wash a construction truck by hand. Now, the washing machine is fully automatic. It can be done in less than a minute without manual input. The cleaning effect is cleaner than manual cleaning. Hunan Zhigao Boring Wheel Washer-Wheel Washer Preferential Price-Hunan Zhigao Tunneling.