In January 2009, the National Development and Reform Commission and the Ministry of Land and Resources jointly issued the National Mineral Resources Planning (2015~2018), which put forward clear requirements for the development of "green mining" and determined the strategic goal of "basically establishing a green mine pattern by 2020". As a professional drilling rig manufacturer, Zhigao actively responds to the call of the country to build green mines, takes the initiative to upgrade product configuration, and develops a series of integrated open-pit drilling rigs with high efficiency, environmental protection, energy saving and high cost performance.
Zhigao Machinery has launched a new generation of D450A drilling rig with strong perforation capacity, hole forming quality and higher efficiency. The rig can be widely used in open-pit quarries and mines to produce blast holes, pre-fractures, shock absorbing holes, slope decompression holes and ultra-deep hole operations. The equipped 21 kg pressure and 18 cubic meters per minute airborne air compressor make it easy for the drilling rig to quickly switch between 115 mm and 138 mm aperture, improving the overall utilization rate of the whole machine. The 194 kW rated Cummins engine not only ensures the efficiency of the drilling rig, but also greatly reduces fuel consumption and carbon dioxide emissions, and at the same time, the configuration of efficient two-stage dry dust collector (optional wet dust collector) brings real economic and environmental benefits to customers.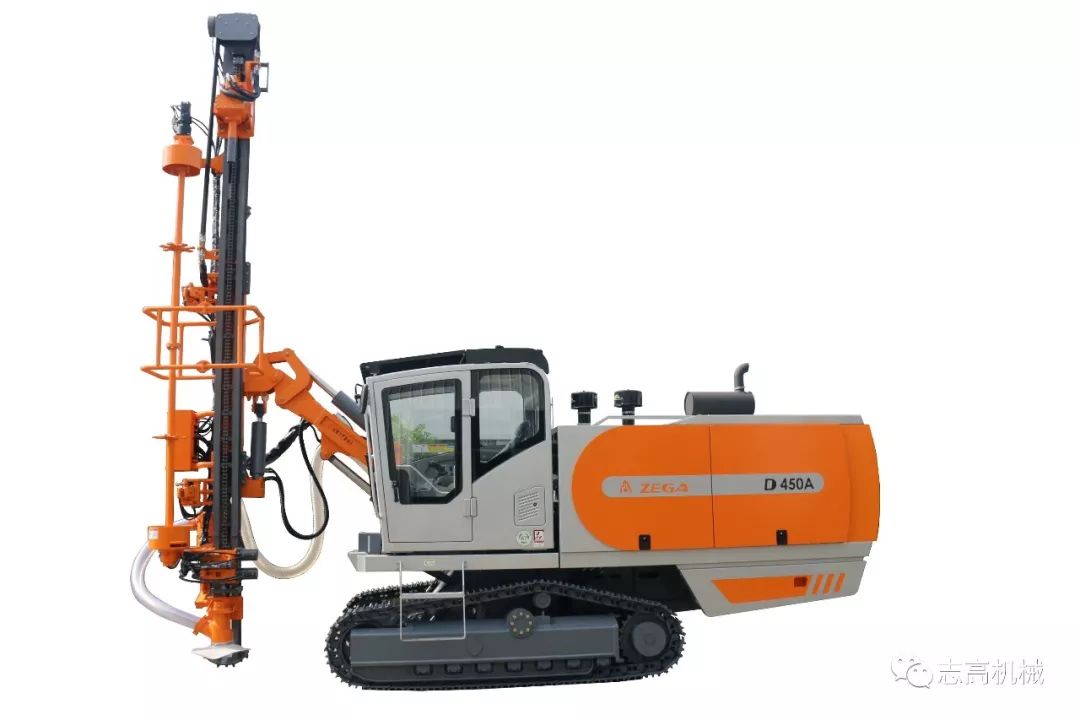 The new ZEGA D450A integrated open-pit DTH drilling rig
1. Standard configuration of 4 meters long drill pipe, reduce the brazing time, improve the comprehensive perforation speed; The motor belt deceleration structure is adopted, which has accurate positioning and strong braking force when converting the drilling pipe;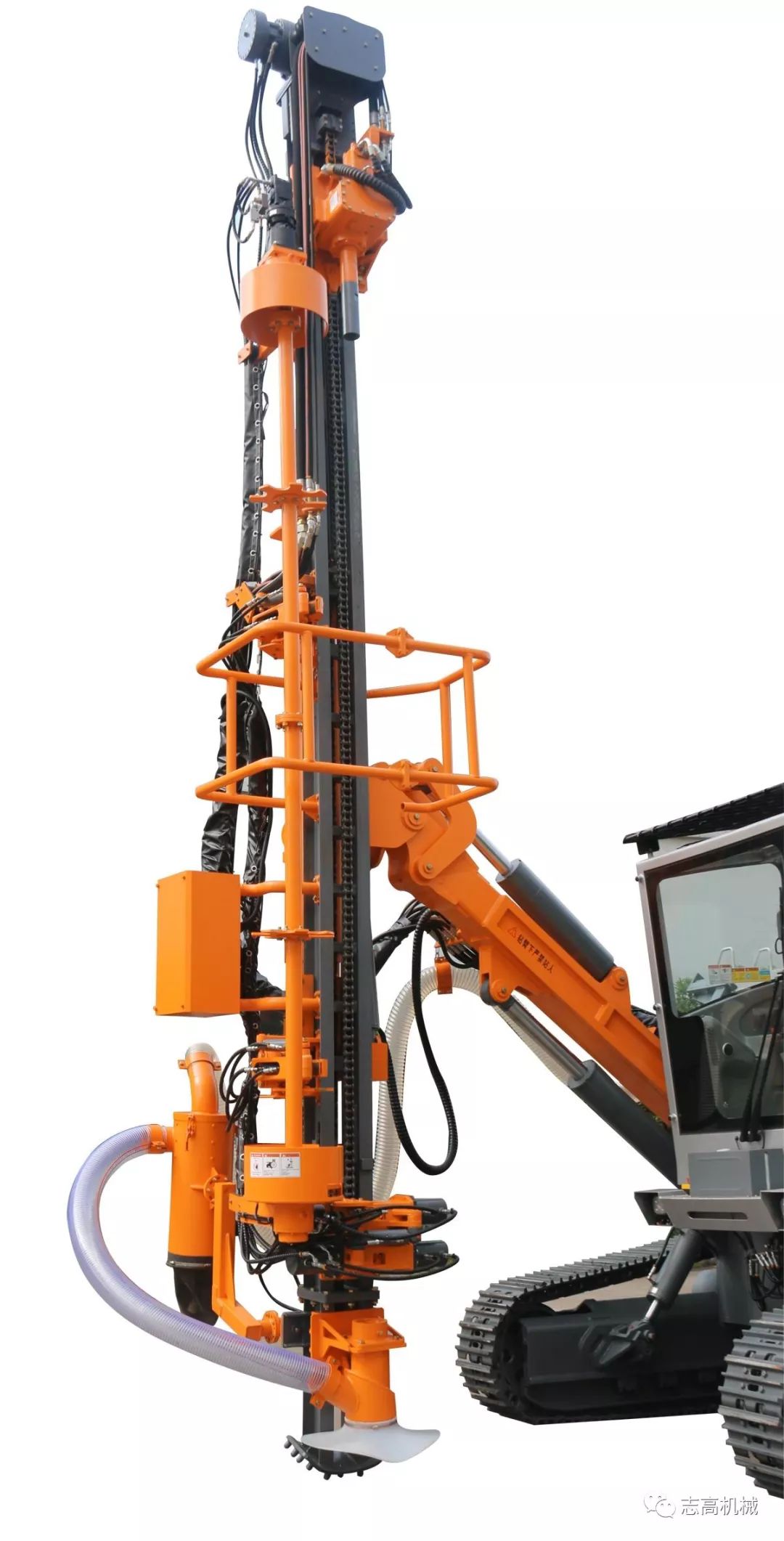 D450A propulsion beam and brazing system
2. The screw compressor head is equipped with a forced lubricating oil pump, the compressor head is more fully lubricated, and the machine head has a longer service life;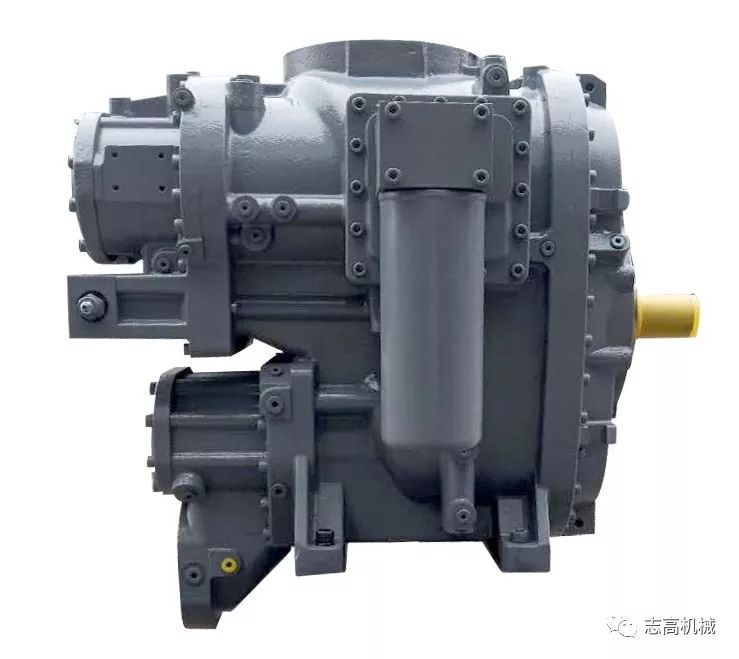 air compressor head
3. The power of the starting motor is increased to 9kw, and the starting performance is better;
4, easy maintenance, D450A in the design, It is fully considered how to make the operation more convenient for customers during the later maintenance of the machine. The cabin has a spacious maintenance space, all maintenance points are within easy reach, and there are marking rings at both ends of the tubing and cable, which is convenient for maintenance;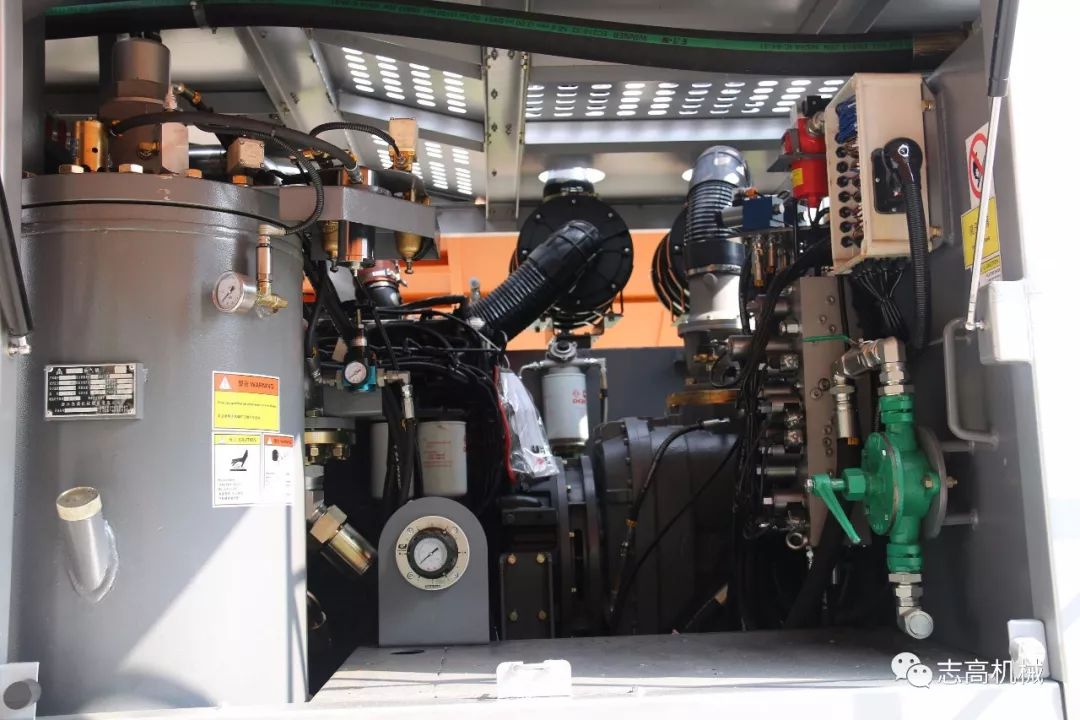 Large maintenance space for easy operation
5, anti-rolling, falling rocks, low noise, The shock-absorbing cab is equipped with environmentally friendly glass with a wide field of vision under the premise of ensuring the safety and comfort of the operator;

D450A cab (optional front grille guard
).
6, leading electromechanical and hydraulic integrated control design, making operation more simple and comfortable. Full LCD large-screen display makes the equipment operation status unclear. Provide a variety of abnormal alarm and automatic shutdown protection to ensure the safe and reliable operation of equipment;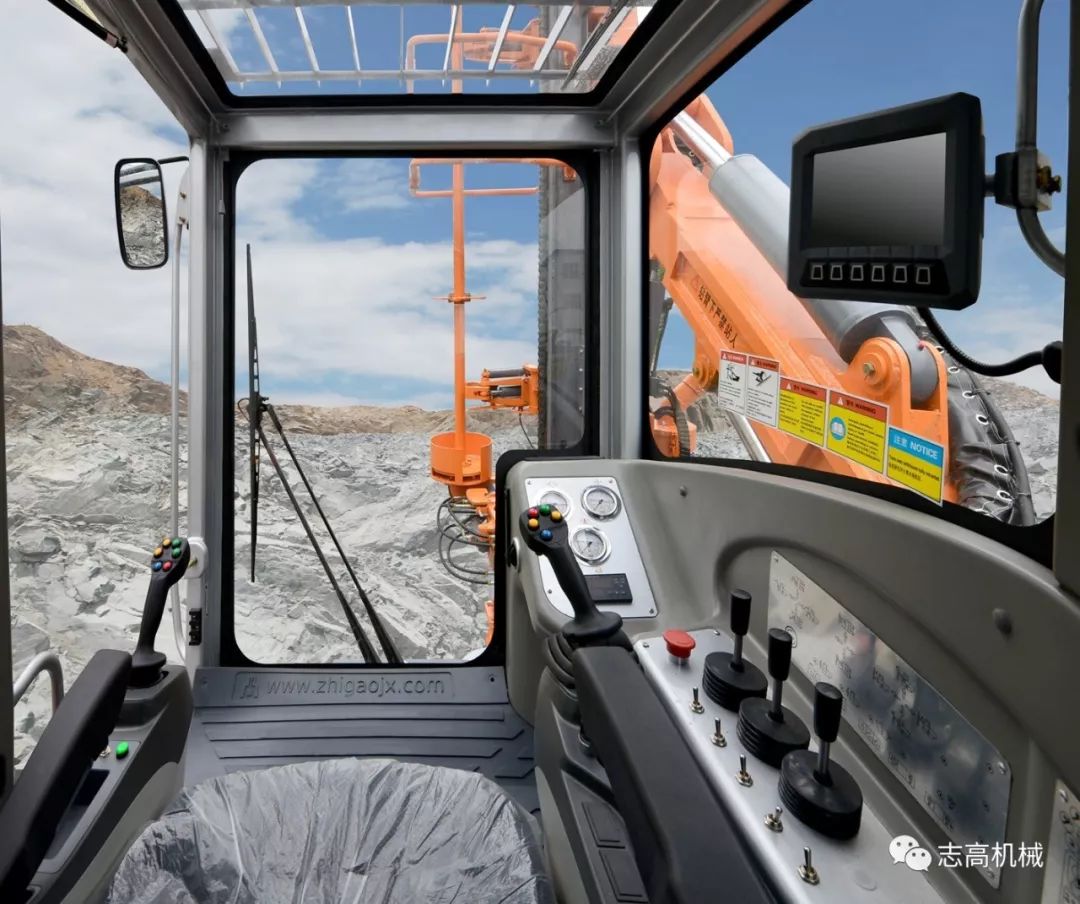 7. The dust collection system is equipped with a high-power dust collection fan to ensure sufficient suction power during work. The large filtration area dust collection filter element not only ensures the dust suction effect, but also prolongs the service life of the filter element;
ZEGA D450A main technical parameters:
> recommended aperture range
aperture range
φ115--138mm
DTH impactor
3.5"-4"-5" inches
rod change system capability
number of rods
6+1
outside diameter of the drill pipe
76mm
length of the drill pipe
4M
the maximum hole depth of the automatic rod changer
28M
> hydraulic rotary head
rotation speed
0-105rpm
maximum operating torque
2,800Nm
> engine
Cummins QSC8.3-C260-30
power rating
194KW @ 2,000rpm
emission class
Country 3
air compressor
GE815III
maximum working pressure
21 Bar
displacement
18m3/min
Drill arm type
high-strength single straight arm
> propulsion beam
motor chain propulsion system
overall length
7,365mm
progress forward
4,600mm
propulsion compensation
1,200mm
maximum propulsion speed
0.85m/s
maximum propulsion
15kN
Maximum pulling force
31kN
> chassis
maximum walking speed
3km/h
maximum driving force
115.4kN
climbing ability
30º (a winch is recommended when greater than 20º).
track carrier swing angle
+ /-10º
ground clearance
450mm
> shipping dimensions (excluding options), approx
weight
16,000kg
width
2,480mm
length
9,980mm
height
3,200mm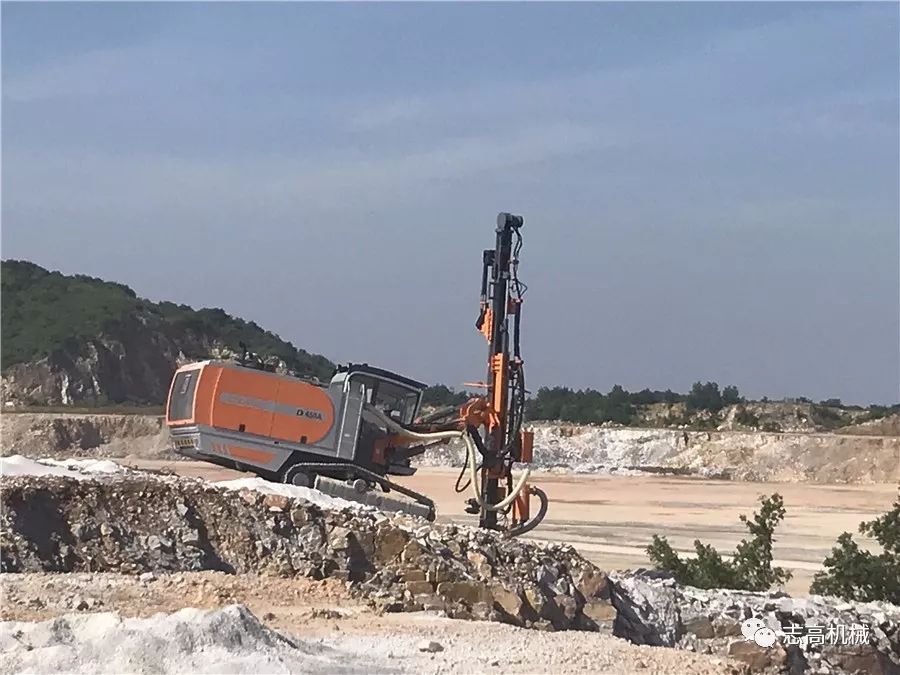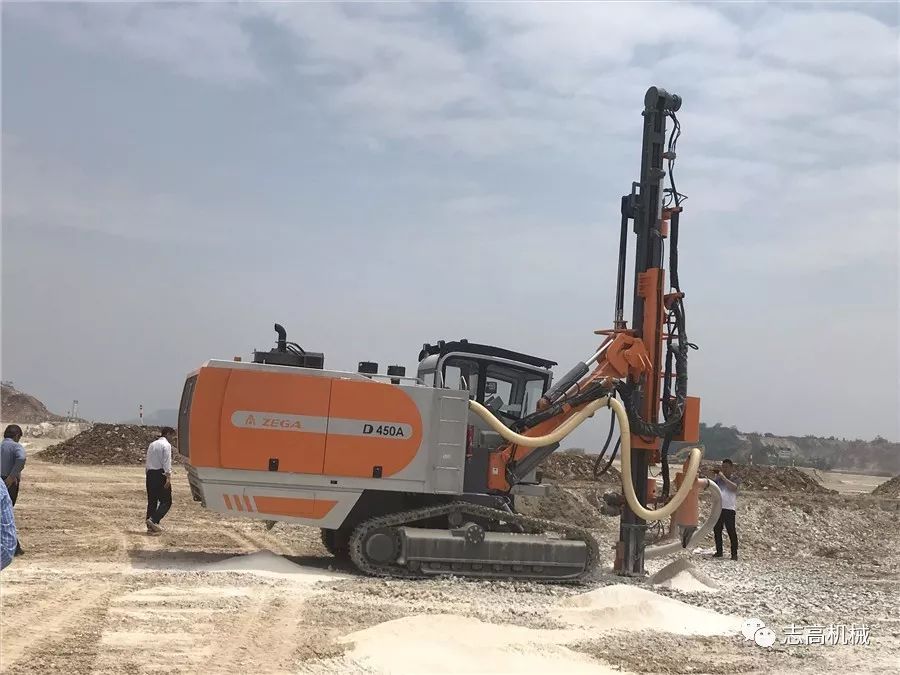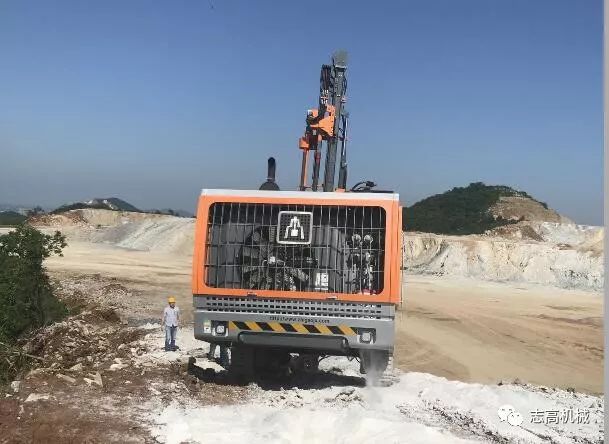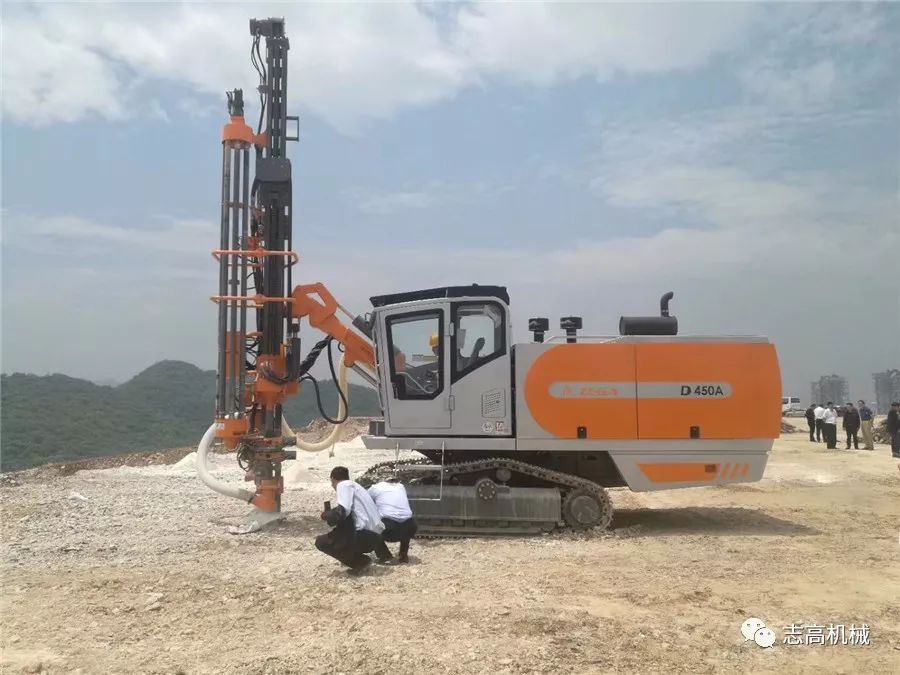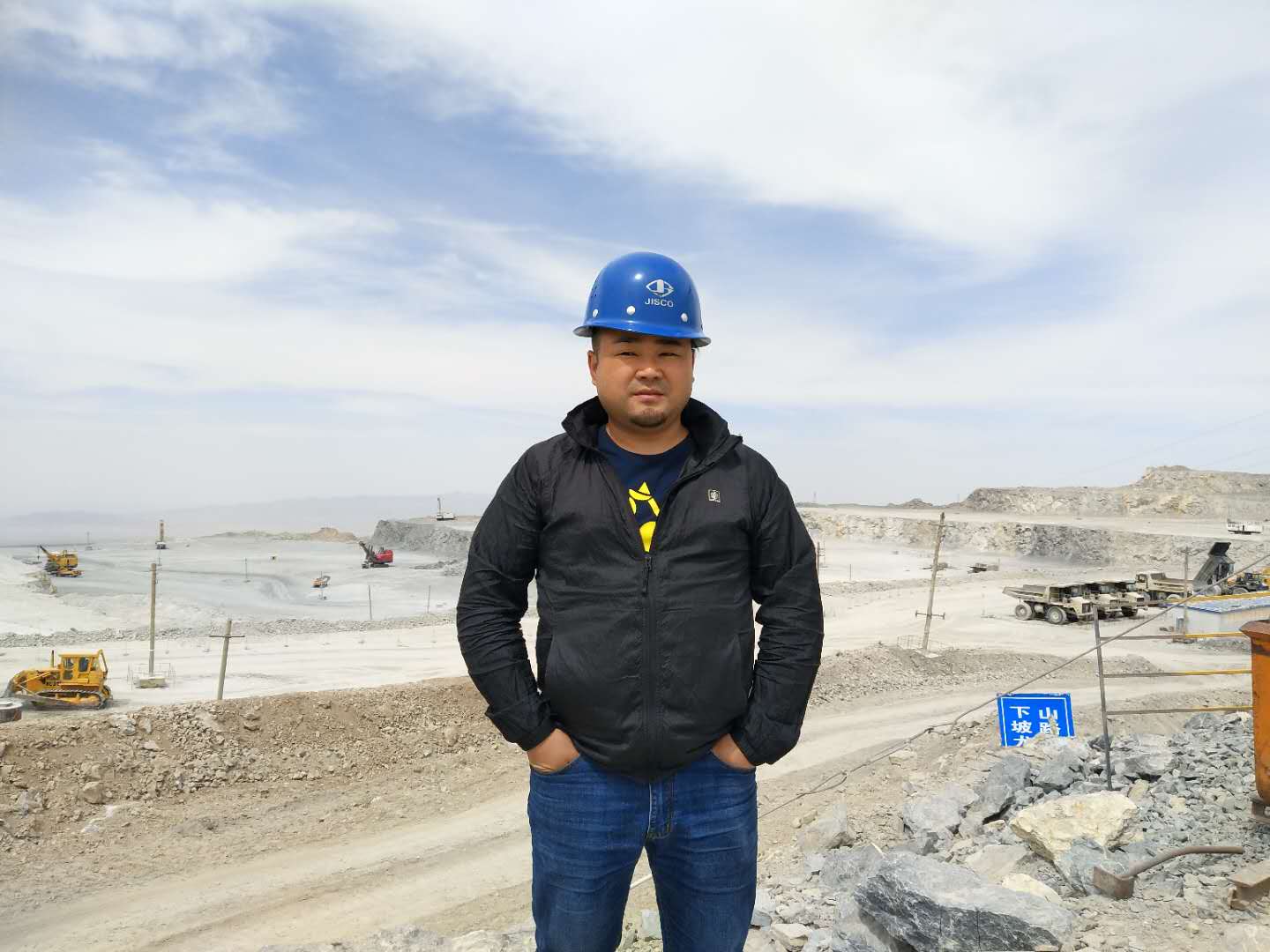 ZEGA D450A at the customer's site
ZEGA D450A has been officially put into the market, welcome to inquire, or contact the relevant salesman. Product development and upgrading is an important work content of Chigo in 2018, keeping pace with the times, making continuous progress, constantly adjusting itself to market and customer needs, and is the power source for Chigo to always maintain strong market competitiveness in the development.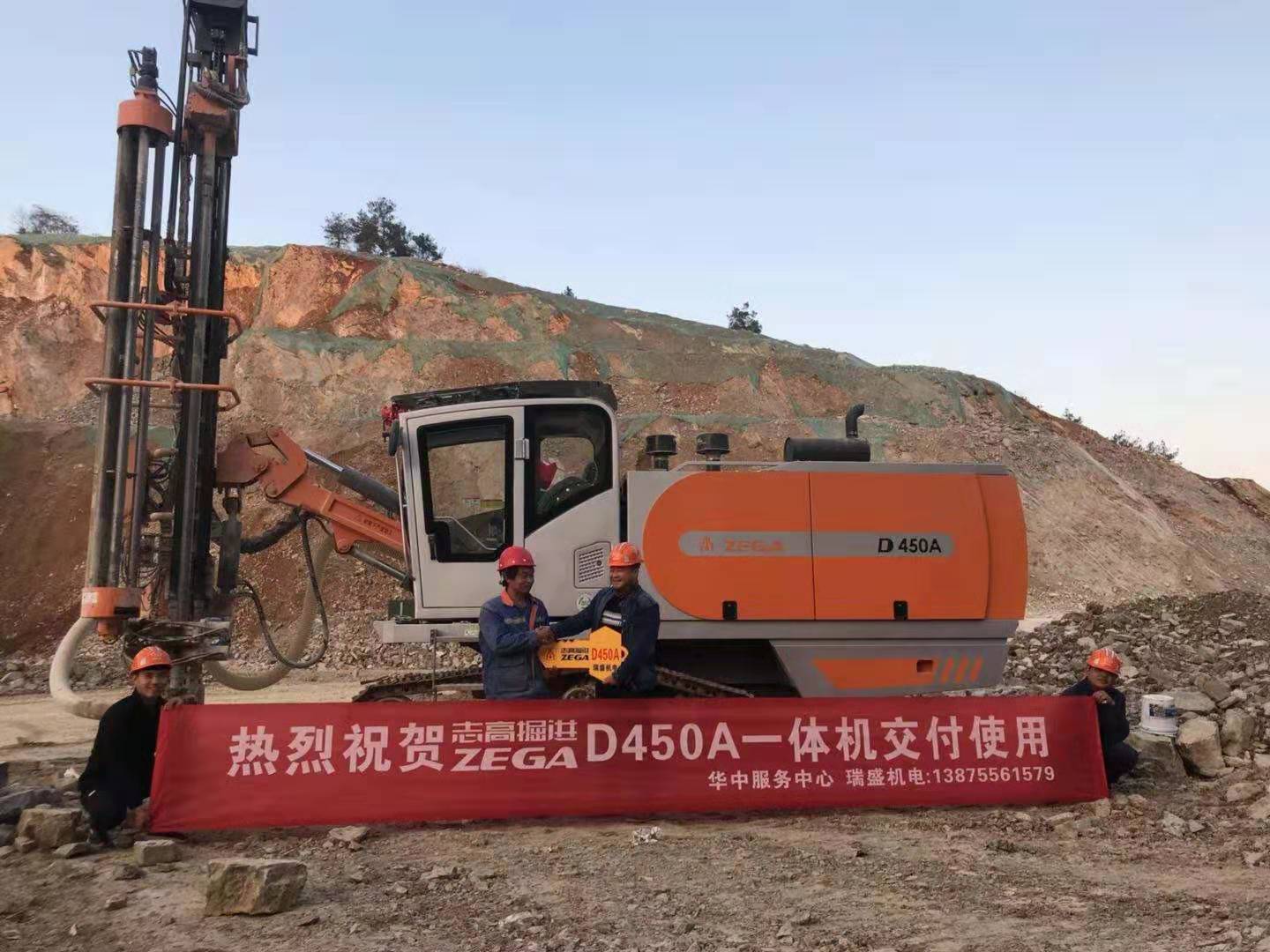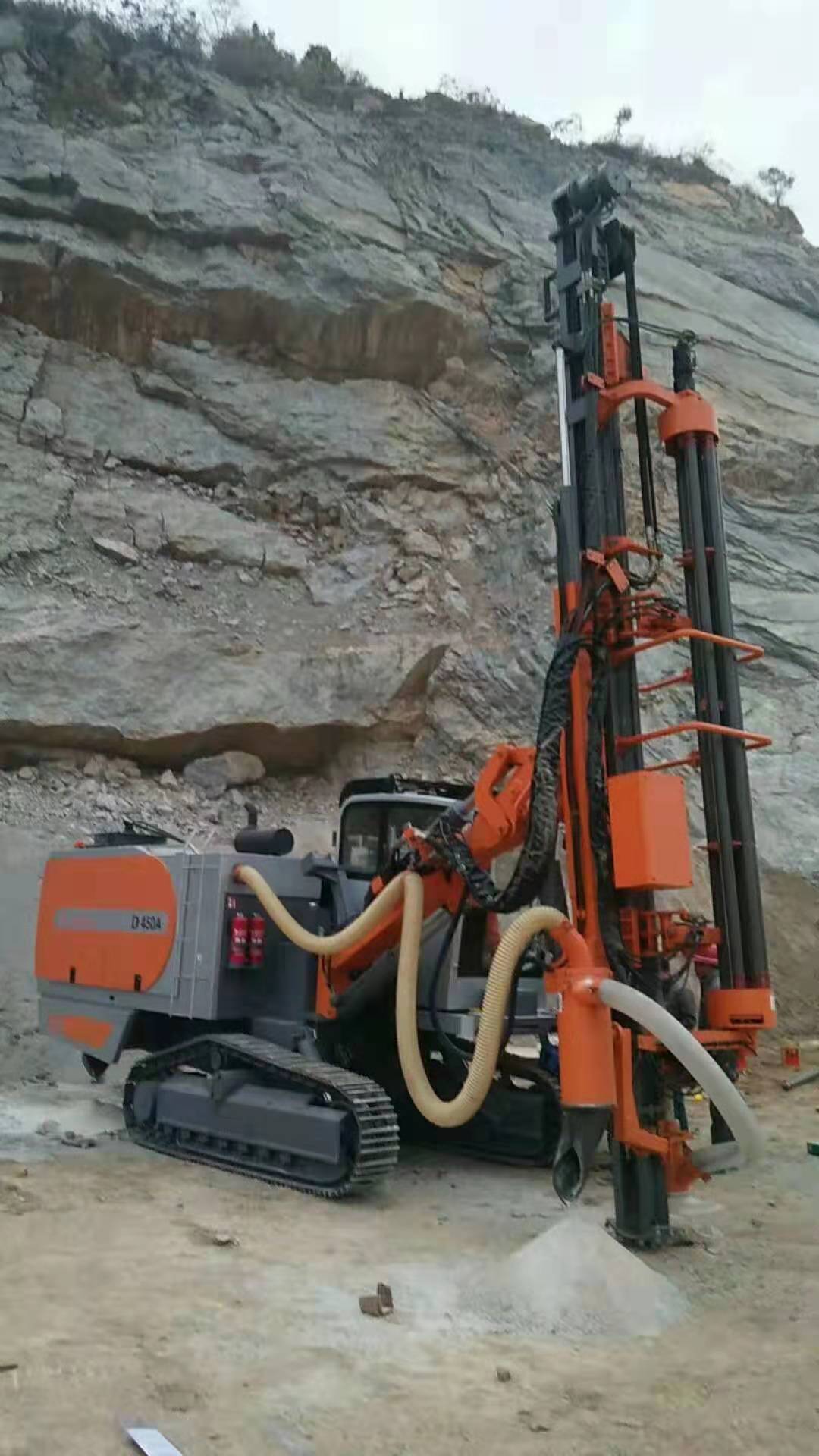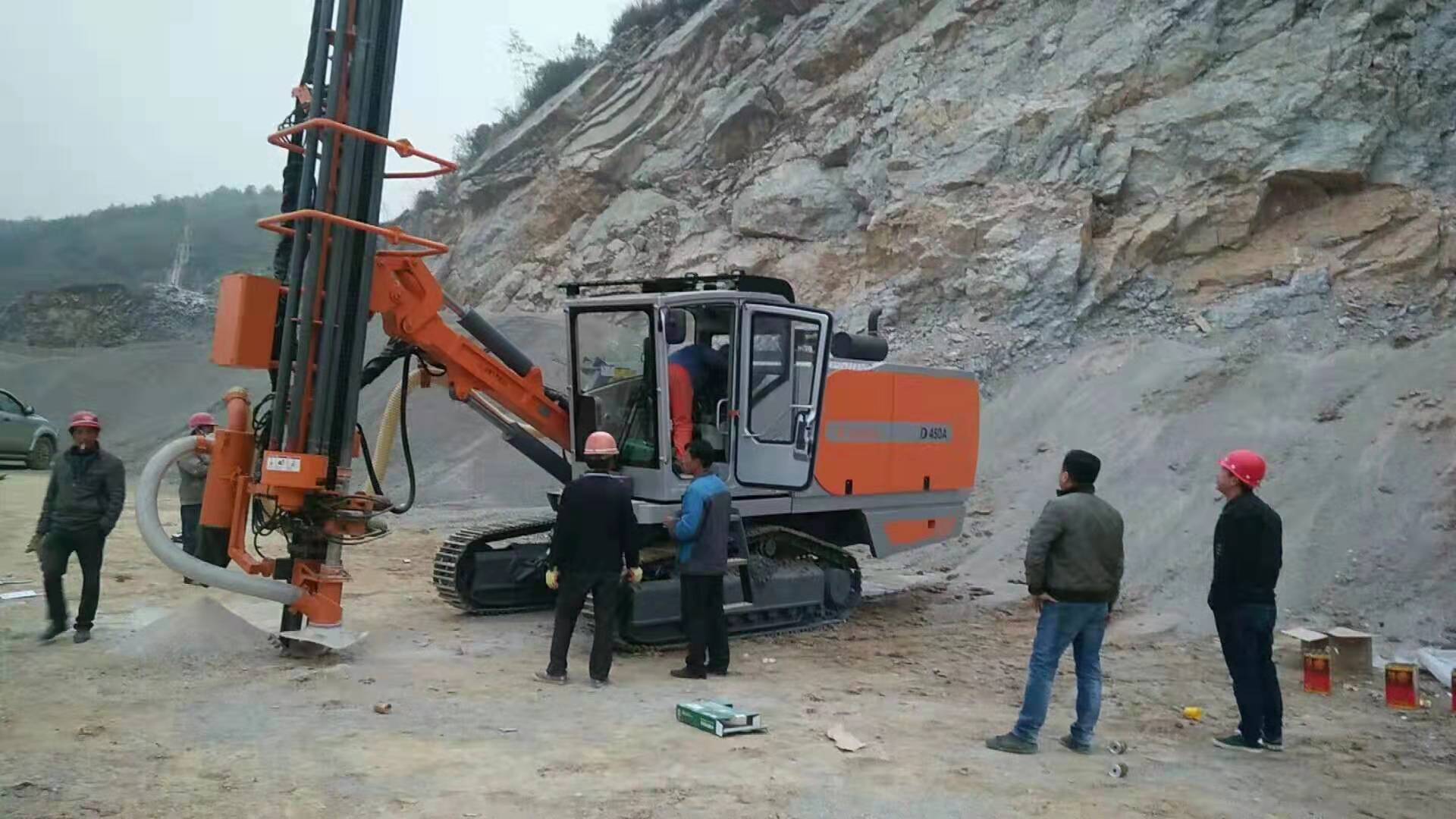 D450A album information