Frequency conversion air compressor technology has become increasingly mature and perfect, for domestic and foreign brands energy-saving effect makes its important product core competitiveness reflected, due to the special position of air compressor in industrial production, long-term overload operation makes it normal, energy saving becomes the determining factor when users choose products, so Xiaobian details the energy-saving effects of inverter air compressors for reference: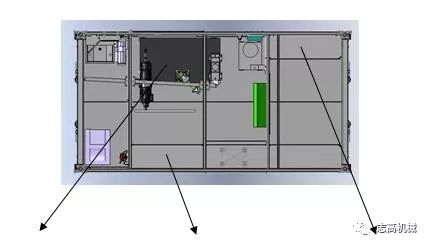 1. Control output power

  For the frequency conversion air compressor, the motor speed and the actual power consumption into a one-time release relationship, to meet the needs of the user's production equipment, according to the pipe network pressure fluctuation trend to reduce the motor speed so as to control the pressure sensor of the equipment instant sensing system of the actual air pressure and air volume, through accurate cooperation with the instant control of the output power, adjust the speed of the speed, and even eliminate the unloading operation, to achieve the purpose of saving electric energy.

  2. Reduce power loss

  The frequency conversion air compressor helps to control the stability of the downforce on the pipe network, which can reduce or even eliminate the fluctuation of pressure, so that the operating unit in the system is always in a low pressure state, effectively reducing the power loss caused by the upward fluctuation of pressure.

3. Improve work efficiency

  For most air compressors, in order to meet the full load state that users may have, the equipment capacity is designed to be large to ensure its safety performance in the limit state. However, the proportion of light load running time in actual production is high, and the frequency conversion air compressor is used to realize the frequency conversion speed regulation function, improve the work efficiency during operation, and the energy-saving potential is limitless.

4. Frequency conversion speed regulation< br/>
  The unique frequency conversion speed regulation function of the frequency conversion air compressor can realize the continuous adjustment function according to the weight of the load, and still maintain the stability of various pressure, flow, temperature and other parameters of the equipment, thereby significantly improving the working performance of the compressor.

  For users, the price and return rate of the product is the core content, the frequency conversion air compressor and traditional equipment relative to its advantages in energy saving are obvious, for industrial production high load and long running time, under the same conditions of the frequency conversion air compressor energy-saving effect is significant, can save a considerable proportion of operating expenses, not only shorten the user's revenue recovery cycle, but also achieve the purpose of energy saving, kill two birds with one stone.