Some production lines may have certain indicators for the effect of air compression, if the demand for materials is also more stringent, it is recommended to choose a more suitable ZEGA screw air compressor, such air pressure is large, and can ensure a certain forbidden effect, can make the production of processing for the effect of the air compressor more satisfactory, maintain a more stable working environment. Now we must maintain speed when doing air compression, because ZEGA screw air pressure has high speed requirements, and such machine performance can also bring good stable efficiency to our processing.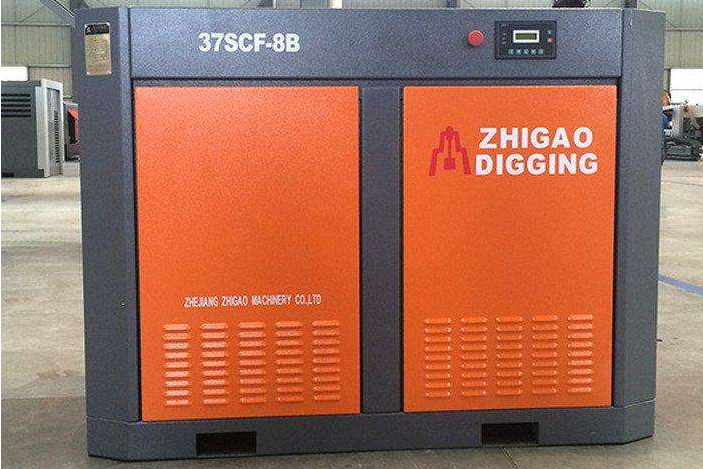 In the critical period of processing and production, the machine selected at this time must be suitable for ZEGA screw air compression, if the power is not high enough, it can not have a better use effect on the processing line. Why ZEGA screw air compressor may be able to provide satisfactory work efficiency, mainly because its speed requirements are more reliable, can bring only working effects, and ensure high efficiency. When you can't achieve a satisfactory use effect, you must do your own reflection, see which aspect of the operation is inappropriate, or the model of the air compressor is not suitable? These are very important influencing factors, as long as they can be eliminated from these aspects, the speed requirements of the air compressor can be guaranteed.

  In addition, when doing these processing and production, we should also pay attention to the effect and rate of air compression. Now many production lines are for this to reduce the effect of vacuum has key requirements, if there are certain requirements for the operation of the screw air compressor, to develop the speed of screw air compression, you can also make arrangements in advance, prepare some environment required by the machine, so that it will be better to use.

  Hunan Ruisheng Electromechanical Equipment Co., Ltd. is the only authorized dealer and service provider of ZEGA Zhigao Boring (Shanghai) International Trade Co., Ltd. in central China, and is the only professional company specializing in the sales and application services of green mines, open-pit mines, underground mines, engineering drilling and blasting projects, foundation pit anchoring construction, geological exploration and sampling, water well geothermal and other engineering projects, integrated DTH drilling rigs, integrated full hydraulic drilling rigs, underground boring trolleys, air compressors.