delivered to the customer with the T635 machine to start using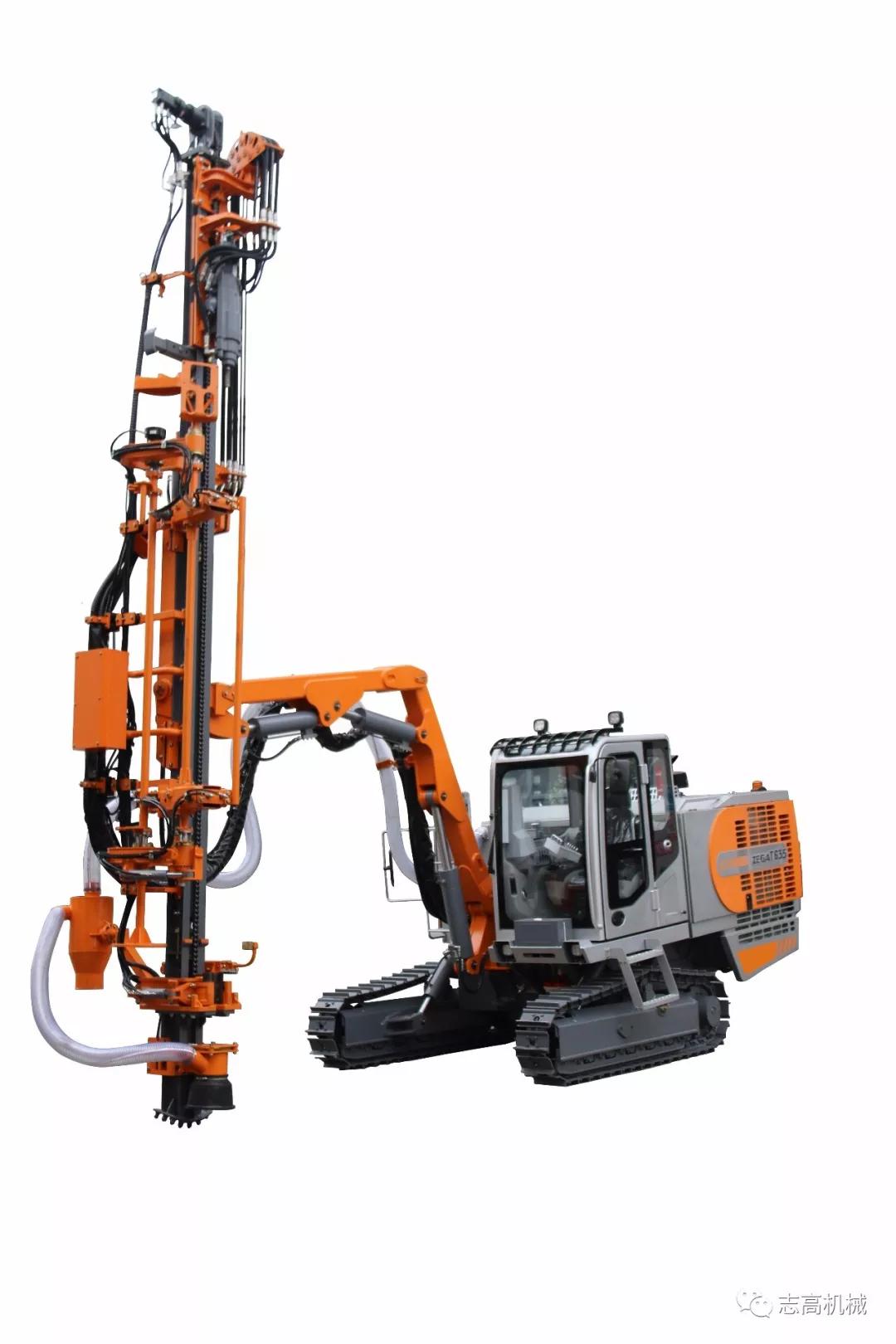 Photo of the T635 machine
Second, product advantages introduction
1. High efficiency and energy saving
The T635 adopts a combination of high-frequency hydraulic rock drill and anti-jamming system to make drilling smoother.
(1) Efficient walking: the whole vehicle adopts a combination of heavy-duty chassis and leveling cylinder, the machine is flexible and fast when moving, adapts to complex road conditions, and has good off-road performance. In terms of walking speed, the high speed is 4km/h, and the low speed is 2km/h.
(2) The drilling arm adopts folding arm, which has a larger working range and can punch holes in the corners and corners. (See map below).
(3) Energy saving, low fuel consumption: T635 is equipped with a high hydraulic rock drill and a traveling mechanism with strong cross-country performance, and the machine has lower fuel consumption when in use.
According to the actual data collection of T635, under the condition of rock hardness F=7, the impact pressure is 190bar, the machine aperture is φ89mm, the pure drilling speed is 1m/min, and the comprehensive fuel consumption is 0.35L/m, which is much lower than similar products.


T635 construction site actual use diagram: the drilling arm adopts folding arm, fast and flexible, and the working range is large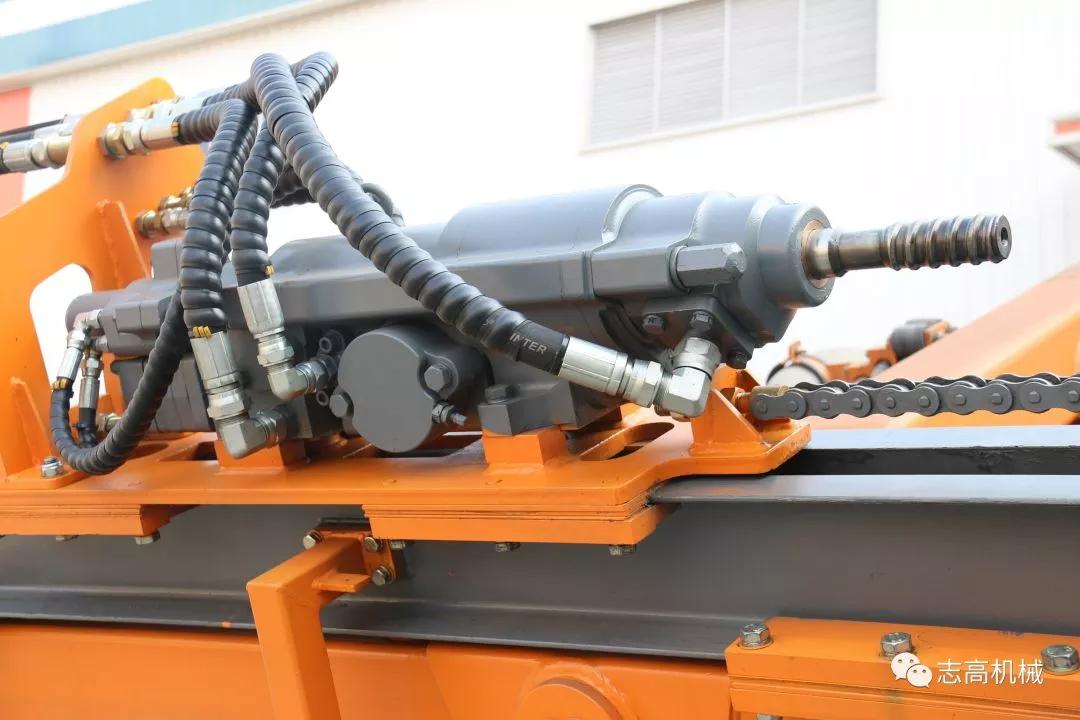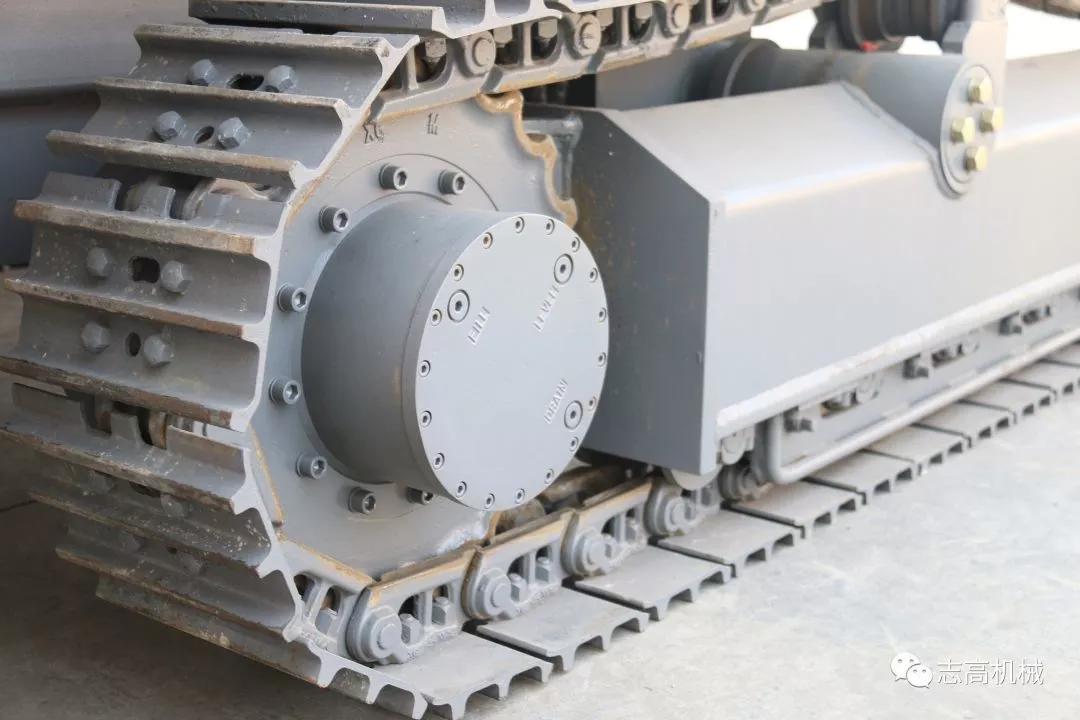 Rock drill + walking track picture
2. Green environmental protection
T635 adopts double dust collection device, movable dust collection hood and pre-separation barrel to form a primary dust filtration; The two-stage dry powerful dust collection system makes the rock drill dust-free.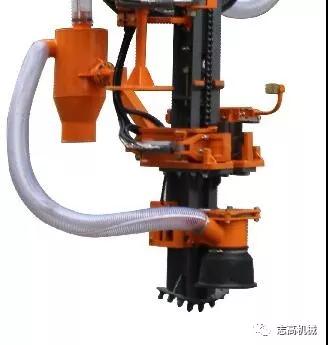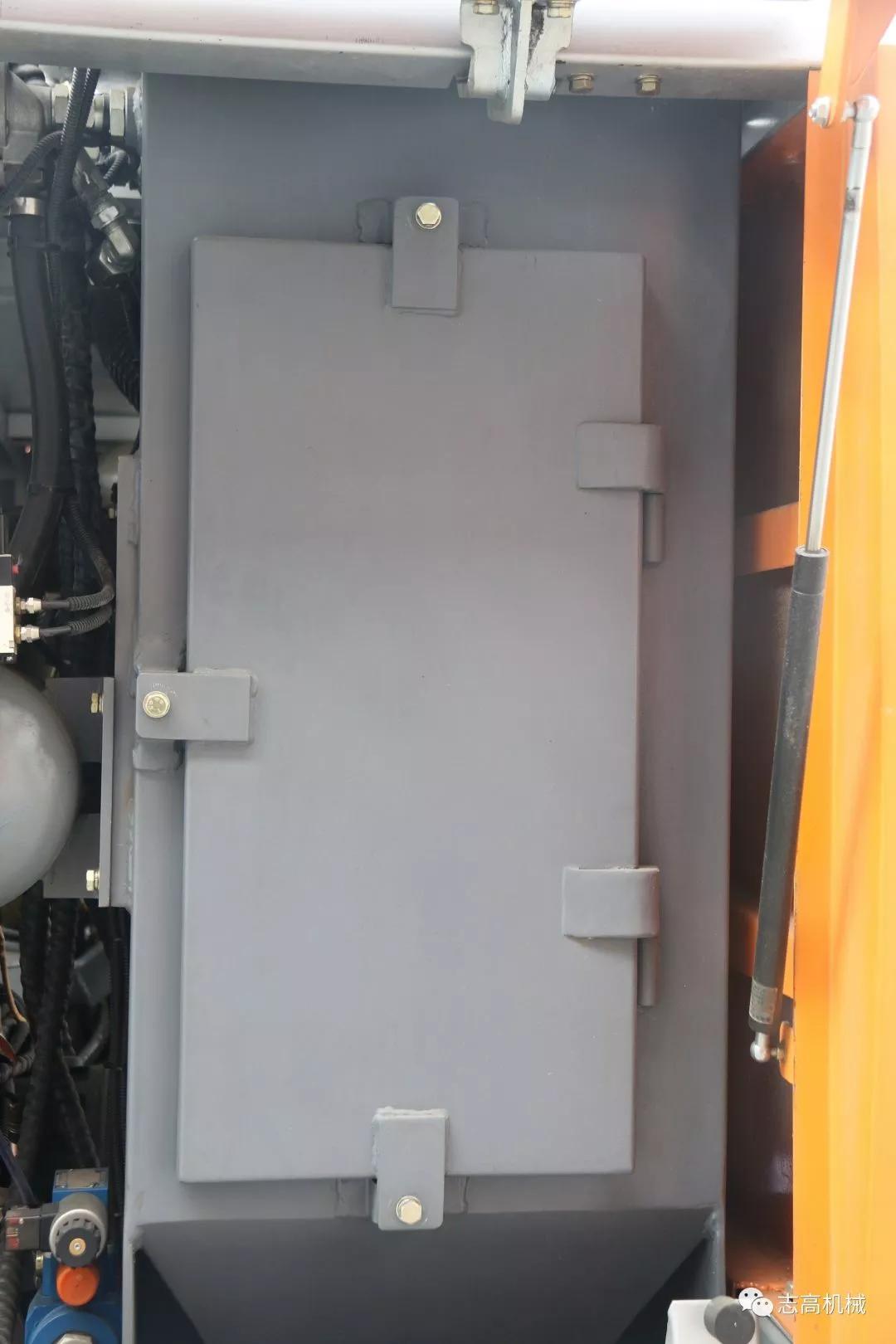 Dust Catcher - Primary Filtration Dust collector - secondary filtration

The operation room of the T635 machine is designed to meet the top protection standards of labor safety in Europe and the United States. (1) Wide line of sight, clear and environmentally friendly glass design when operating the cab; (2) All-round viewing range, low vibration, low noise design to achieve the best comfort; (3) The standard configuration of audio and air conditioning systems allows operators to easily enjoy the working environment; (4) Easy-to-operate control system, strong operability, easy to learn; (5) All kinds of display, prompt, alarm functions make the equipment always maintain the best working condition.

three, can completely replace imported equipment, the product is cost-effective

The T635

full hydraulic top hammer drilling rig produced by Chigo Company can completely replace the same type of imported equipment in terms of function, and the purchase price and later equipment maintenance costs are only 60% and 40% of the imported equipment, below we list the comparison chart of T635 and the same imported equipment for customer reference:
Full hydraulic ejector hammer
Chigo T635
Import the same machine
Price
60%
100%
Cost recovery time
1 year
2 years
After-sales maintenance costs
40%
100%
Remarks: Both machines are identical from engine brand, dust collector, walking and other parts
Fourth, T635 product parameters
rock drill
models
ZY103
manufacturer
Zhejiang Zhigao Machinery
diameter of the borehole
64-102mm
rotation speed
0-192rpm
swing torque (maximum).
860N.m
impact frequency
40-60HZ
drill pipe specifications
T38(T45)
hole depth
17M
maximum impact power
15kw
Cummins engine
models
QSB4.5-C160-Country III
power rating
119kw
rotational speed
2,200rpm
fuel tank capacity
280L
drill arms and thrusters
drill arm angle
71º/105º
swing arm angle
-25º-+35º
pitch angle
-54º-+50º
swing angle
-92º-+15º
-54º-+50º
rock drill stroke
4.12m
propulsion compensation
1.2m
total length of the propulsion beam
7.2m
length of drill pipe
3.66m
the number of lever changers and rod holders
4+1 (auto).
> screw air compressor
exhaust airflow
5.7m3/min
maximum wind pressure
8.5Bar
> chassis
maximum climbing ability
25º
ground clearance
340mm
track frame swing angle
+/-10º
high and low walking speed
height 4.0km/h,
Low: 2.0km/h
maximum traction
77KN
shipping dimensions (excluding options).
weight
11,000kg
width
2,430mm
length
11,300mm
height
2,900mm
Five, T635 live use demonstration
In March 2018, the T635 machine was officially delivered to an engineering contractor in Gansu. The customer used the same type of imported equipment before, and the maintenance cost of imported machines from procurement to later stage was much higher than that of domestic equipment, and after repeated comparison, investigation, and understanding of Chigo's T635 machine, he decided to buy. At present, the machine is running smoothly on the construction site. During use, the advantages of fast perforation speed, low fuel consumption and flexible moving angle are obvious, which are completely in line with customer expectations, and it is expected to purchase 4-5 more units in the later stage. Below is a picture of the machine working on the construction site.